April 15, 2021
khaled belkeram is Disrupting the Ecommerce Industry 2021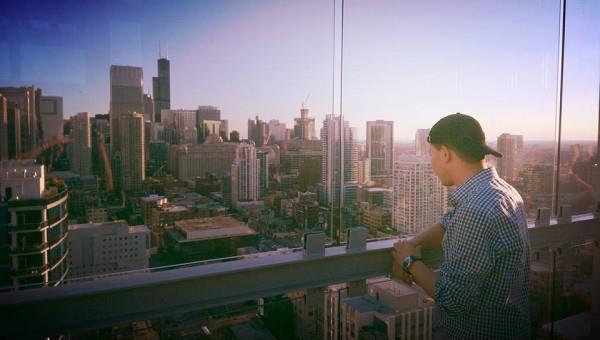 Entrepreneur, author, and founder of an online business focused on eCommerce, Khaled is a recognized expert on the Internet and entrepreneurship in the United States. An Algerian immigrant, he has lived and worked in the United States for 20 years.
Belkeram Khaled was born and raised in a small Algerian town of Cheria, near the Tunisian border. He attended the University Of Science And Technology Houari Boumediene (USTHB) in Algeria. He then moved to Chicago, Illinois, in 2012 to continue his studies at the University of Chicago.
As a teenager, Khaled knew he wanted to be an entrepreneur. Though his passion for business and innovation were inherent, determination also played a crucial role in his success. Khaled is an authority on Online Marketing and has subsequently gained qualifications in a range of fields – from Digital marketing to Web Development to E-Commerce.
Many people are looking for ways to become successful online entrepreneurs, yet struggle to find the solution of how to do this quickly and easily. Khaled solves this problem in a few simple steps. He helps them to achieve this goal by teaching information product creation, Amazon FBA, and authorship to increase credibility, visibility, and profitability.
Belkeram Khaled is an author and blogger who teaches people on six continents how to become successful online entrepreneurs. As an Internet strategist, he encourages others to 'Do what others won't for a year to live the way others can't, forever.'
His specialties include information product creation, affiliate marketing, article writing and marketing, blogging, eBook writing, authorship, and online marketing. As CEO, he is the backbone of his company, ensuring that the company makes 10 million dollars in sales every year, and he has been recognized for his passion and commitment.
Today, Khaled is an online entrepreneur and manages his own online business. He still lives in Chicago, with his wife, and is passionate about all things to do with the Internet and helping others to make a success of their online businesses.
When he has some free time and isn't working or writing, Khaled enjoys photography. He plays soccer at weekends and does voluntary work with several organizations both in Chicago and in his native North Africa.
Khaled's greatest wish is to see the whole world at peace, and he believes that this possible with the Internet helping to break down barriers and connect people from diverse backgrounds.
Khaled's book, The Genius E-Commerce Mindset, is currently available on Amazon.com in Kindle and Paperback format. Belkeram Khaled can be followed on Facebook , Amazon , and Instagram , and YouTube .
For more information about Khaled and what he teaches, visit www.geniusecom.com
Contact Detail:
Company Name: khaled belkeram
Contact Person: khaled belkeram
Email: Send Email
Country: United States
Website Url: http://www.geniusecom.com/


Source: www.PRExhibition.com