May 26, 2022
Say Good Buy to Fogging Lenses – Here are New Goggles with Fan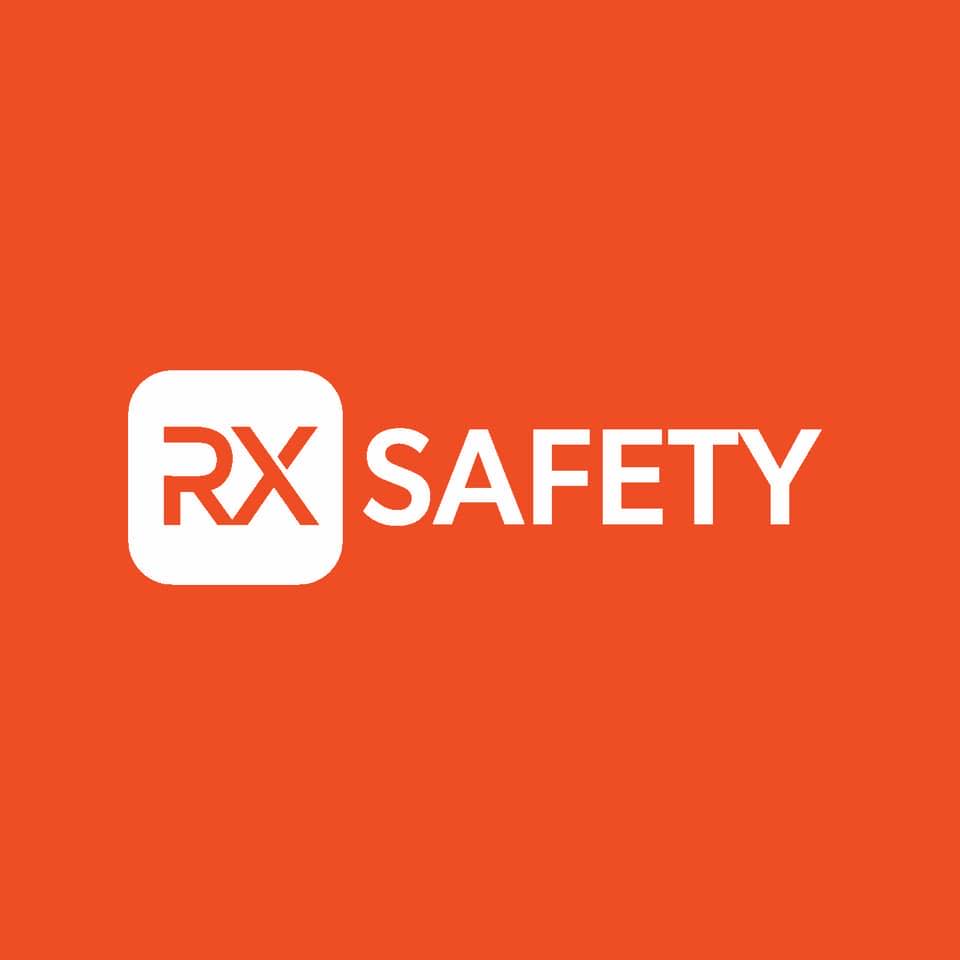 05/25/2022 – Middlesex, NJ: As you may have already seen, we started carrying the Haber Safety goggles brand in our inventory and will continue to expand this product line with relevant items at Rx Safety. As our focus is on everything safety, from prescription safety glasses to prescription safety goggles, this is a natural addition that we're excited to showcase.
Haber Safety is a premium brand that produces safety goggles, especially for those that work in labs or first responders and the police force. They are all about adding eye protection and protection to the face against dangerous splashes and ensuring that they can handle the heat. What makes Haber Safety goggles such a great option is their versatility and modularity to add some accessories as needed.
Currently, we're carrying two of their top models with two critical accessories or add-ons.
Barrow Eliminator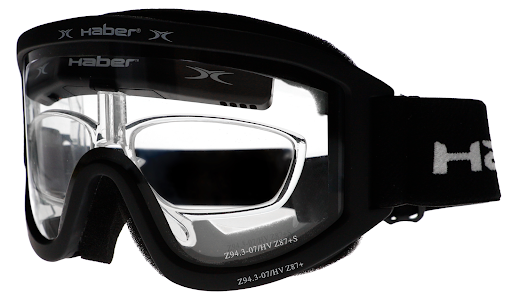 The first one to take a look at is the Barrow Eliminator Safety goggles. These come with an integrated fan that is built to circulate air and keep your lenses from fogging up. Perfect for those that work in humid and warm conditions but where vision and eye safety are paramount.
The Barrow Eliminator lenses are scratch-resistant, and the entire goggles are rated both ANSI – Z87+ high-velocity impact protection as well as CSA Z94.3 and D3/D4 protection against droplets splash and dust.
They have a foam border to add a cushioned layer that also helps with humidity control and absorbs sweat to help the fan that's circulating air to reduce and eliminate the fog.
Liquidator Goggle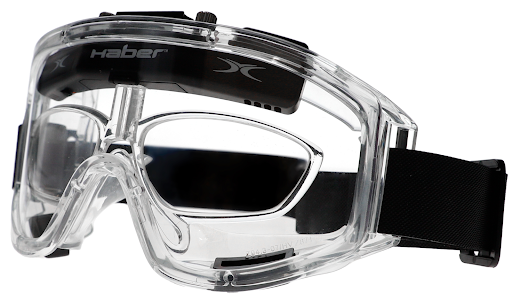 Another great option from Haber Safety goggles. The Liquidator Googles come in a clear frame and also come with anti-scratch and anti-fog lenses. It has an adjustable headband to ensure there's comfort for all-day usage and is also rated ANSI – Z87+ and CSA Z94.3.
They also are D3/D4 rated. An excellent and lightweight choice to protect the face and eyes from droplets or high-velocity impact debris or splashes. These help to get you working well in hazardous situations while your eyes and face are properly covered.
These also come with an integrated fan that will help push out the humidity and keep your lenses clear of any moisture or fogging. Like the Barrow Eliminator, you can get these Liquidator Goggles without the fan or buy replacement fans as needed, adding versatility when using these safety goggles.
Prescription friendly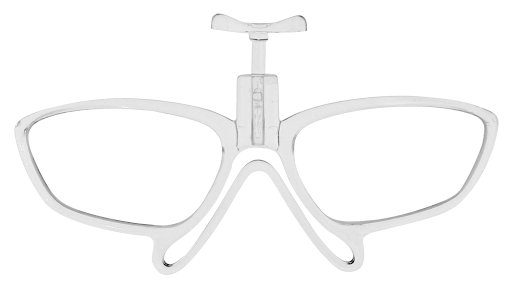 The Barrow Eliminator and Liquidator Goggles can easily integrate Haber's prescription inserts that can comfortably handle even the highest prescriptions. This is an excellent addition to have with your Haber Safety Goggles and even allows you to have an extra pair around for others, easily switching out the prescription inserts as is needed.
It's easy to get the right prescription built into these prescription inserts with us at Rx Safety. Simply share your prescription, and we'll handle the rest, so when you get yourself a Haber Safety google with or without the integrated fan, you'll be able to have the inserts with the correct prescription and maximum safety.
About Us:
Rx Safety is an American manufacturer of affordable prescription safety glasses and performance eyewear. A family-owned and operated business, with a state-of-the-art digital ophthalmic lab and the online store providing affordable, top-of-the-line prescription safety glasses, sunglasses, and performance eyewear on the market. All the safety glasses always meet or exceed the ANSI Z87+ standards for high impact, to be safe and secure while working in any kind of hazardous environment. Besides standard safety glasses, we offer a broad selection of prescription shooting and tactical glasses, prescription youth sports glasses, fishing, and motorcycle glasses designed and tested to meet our high standards. As an authorized distributor of Wiley X, Bobster, ESS, and BodySpecs, Rx-Safety.com offers a full line of prescription safety glasses straight from the manufacturer at wholesale prices. Feel free to call at 732-356-1493 or email at service@rx-safety.com.
Like us: https://www.facebook.com/RxSafety/
Follow us: https://www.instagram.com/rx_safety/
Subscribe us: https://www.youtube.com/user/RXSafetyVideos/
Retweet us: https://twitter.com/RXSafetyEyewear/
Contact Detail:
Company Name: RX Safety Glasses
Contact Person: Ryan Phillips
Email: Send Email
Address: 123 Lincoln Blvd, Middlesex
State: NJ 08846
Country: United States
Website Url: https://rx-safety.com/


Source: www.PRExhibition.com